Fall in Almost Heaven
Leaves crunch under your feet and the cool whisk of autumn air rolls thorugh the hills. From picturesque train rides through stunning foliage to pick-your-own produce farms, autumn is a perfect season to explore the Mountain State.
Stay in the Loop With Fall Color Updates
As fall rolls into #AlmostHeaven, vibrant colors grace the treetops. Don't miss peak color in your favorite region by staying up to date with our weekly foliage updates.
Our 2022 Fall Foliage Map
Plan your leaf-peeping and let our official 2022 Fall Foliage Map lead the way!
Download Fall Foliage Map
Live Leaf Map
As you head to Almost Heaven, be sure to check our live leaf map – updated in real-time as the season begins to shift.
Explore Our Live Leaf Map
Explore Places To Stay
As the chill of fall settles in and the lush mountain towns of Almost Heaven come alive with color, there is no better place to be than in the middle of it all. From secluded cabin stays to luxurious resort getaways – finding your perfect spot is easy in West Virginia.
Popular Seasonal Adventures
Special Fall Events & Festivals
Pumpkin Picking. Corn mazes. Sunflowers. Base jumping. From family-friendly fests to adrenaline-pumping traditions, fall in Almost Heaven is bookmarked by a variety of festivities.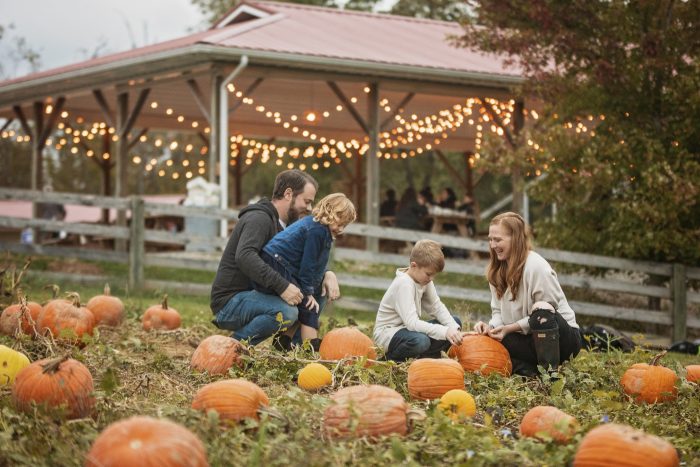 Fall Colors & Stunning Waterfalls
Explore the West Virginia Waterfall Trail
Chasing waterfalls takes on a whole new meaning this summer in West Virginia with the first-ever statewide Waterfall Trail. Download your virtual passport to start your waterfall hunt and earn exclusive prizes today.
Plan Fall Getaway With FREE Guides & Insider Tips
Scenic landscapes with few distractions are waiting for you in the mountains of West Virginia this fall. Whether you're looking to get away for a few days or enjoy an extended fall break, heavenly adventures are in store this season.
send me free vacation guides
Explore More Fall Adventures
Happening Now in #AlmostHeaven