Fallout 76: Did you catch these 8 WV landmarks?
This year's hottest new video game, Fallout 76, will be set in West Virginia. Fallout 76 takes place in a post-apocalyptic U.S. after a nuclear war, and serves as a prequel for other Fallout games. According to developers Bethesda Game Studios, the new game will feature six distinct West Virginia regions. Fallout 76 offers the largest map of any Fallout game, and can be played solo or multiplayer on Xbox One, PlayStation 4, and PC. Although the game will not be released until Nov. 14, 2018, Bethesda has revealed many sneak peeks of locations. You will notice some West Virginia landmarks! Here are some of the landmarks spotted so far:
1. State Capitol
Charleston
It seems like it will take more than a nuclear war to take down the famous gold leaf dome.
2. New River Gorge
Fayetteville
This bridge is the the longest steel span bridge in the Western Hemisphere, so it would take a nuclear fallout to make an impact. Though, it doesn't look like they are still celebrating Bridge Day in the game.
3. Woodburn (West Virginia University)
Morgantown
Completed in 1876, Woodburn is a staple of West Virginia University campus. Bethesda knew they wanted to include Morgantown on the map, so they decided it would be the location for Vault-Tec University.
4. Camden Park
Huntington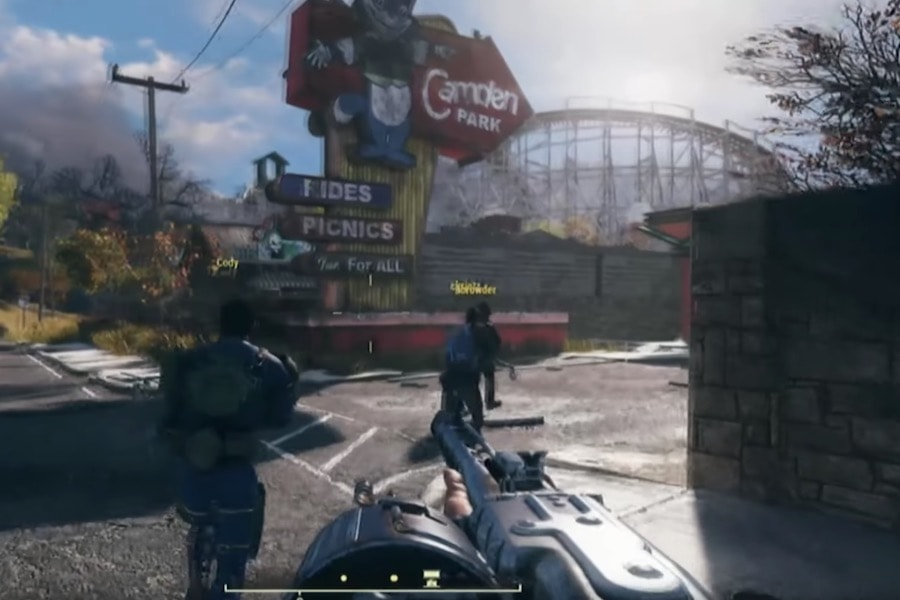 Not even a nuclear war could bring down West Virginia's only amusement park. Also looks like the parks most popular ride, the Big Dipper is still standing.
5. The Greenbrier resort & golf course
White Sulphur Springs
It is only fitting that The Greenbrier is in the game. The Greenbrier is home to a bunker built in 1958 that was kept a secret for 30 years. The massive bomb shelter used to be stocked with supplies and served as a safe haven for members of Congress in case of a nuclear war.
6. Moundsville Penitentiary
Moundsville
Opened in 1866, this penitentiary was home to prisoners for almost 130 years. This rumored-to-be haunted building is perfect for the eerie post- apocalyptic setting.
7. Harpers Ferry
Harpers Ferry
While it is only a sketch, game makers were adamant about including this West Virginia location on the game's map.
8. Hutte Swiss Restaurant
Helvetia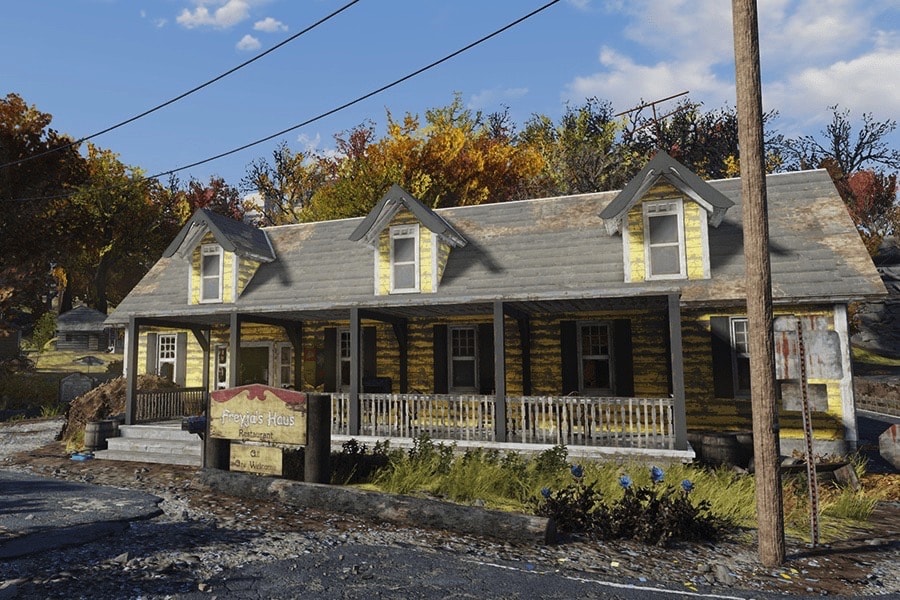 This popular restaurant nestled in the small town of Helvetia offers a nice pop of color to the game. We wonder if players will be able to stop in for some authentic Swiss food?
Other West Virginia landmarks that will be in the game:
Here are some other locations spotted in the game so far:
Cranberry Glades
National Radio Astronomy Center- U.S. quiet zone
The West Virginia lighthouse
Summersville Lake
Greenbrier Chapel
Stearman Bi-Plane
Have we missed any West Virginia locations shown in the game? Please let us know!
This post was last updated on October 11, 2018